I have just installed the Yeelight Ceiling Light. I notice I cannot control it when light switch is off because the power is removed (Traditional light switch in hallway).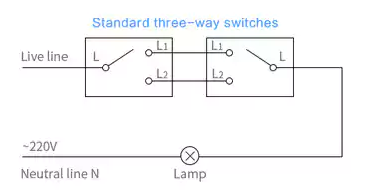 I know the Aqara Smart Light Switch Wireless Version will work for this situation but I would like to use a wired version.
Can I use the Aqara Light Control Smart Switch Wired Version to control the Yeelight but also maintain power (So I can control the light from Mi Home even when physical switch is off)?