Today I received my new bulbs v2 (Color) and they have the same problem as the bedside lamp 2 at launch with the red colours.
It lacks pure red colour. Red is very white. Please fix this, the old gen bulb is perfect. Look at the picture(gen 1 left, gen 2 right):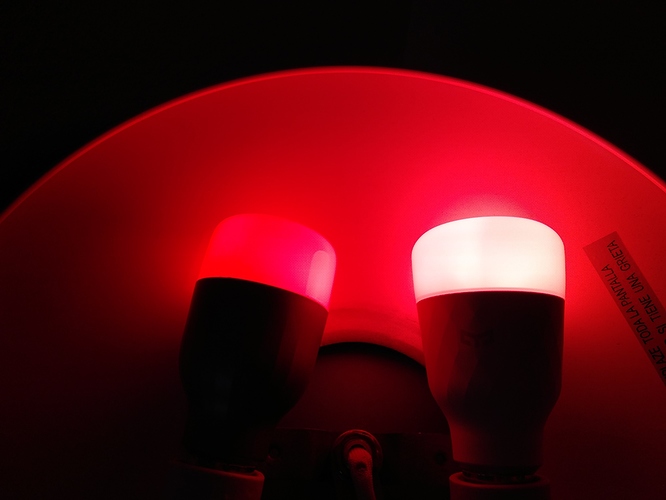 Another annoying thing with the new bulb is that when i´m going to turn it off, I can see a purple flash (in the three units I have).
On the other hand, the new bulb v2 doesn´t make any kind of buzzing, even in white mode.
Here are the power consumption comparison:
Yeelight Bulb color gen1:
Standby: 1.7 Watts
Dating night mode: 3.8 Watts
Yeelight Bulb gen 2:
Standby: 1.9 Watts
Dating night mode: 3.6 Watts
In white mode at 100% I can´t see the extra lumens of the gen 2 bulb, they look similar.