Hi,
New in this forum and this is my first entry - forgive me in advance if I breach rules that I'm not aware off…
I did buy several year ago 3 sets of Xiaomi YLXD01YL Yeelight Smart Ceiling Lights and wanted to install them.
I've reset the light by ON/OFF 5 times and I see the yeelink-light-ceiling1_mibt1a67 on my wifi.
I've installed latest YEELIGHT app on my android phone and connected to German server (I've also tried on Singapore, US and China servers later on, without any success).
The Yeelight app detects the Yeelight Ceiling light and starts installation procedure.

I'm requested for my Wifi router and select my "SMC" on 2.4GHz ( I've disconnected my 5GHz) and put in my password.
The Yeelight ceiling lamp is updated with my SMC router + password, as later on I find it back in my network with a DHCP provided IP-address: 192.168.2.134 (and I can ping it successfully).
Now Yeelight app completes the procedure but then I ALWAYS get "connection timed out" and the device is not added in the Yeelight app.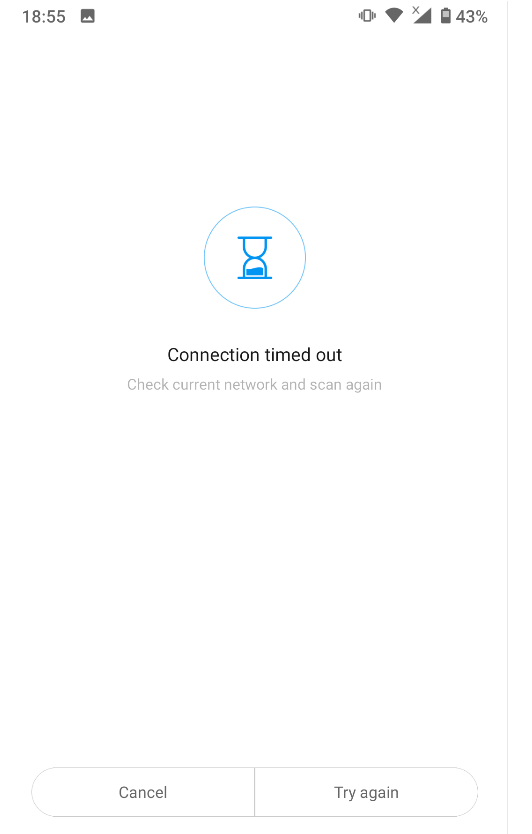 → How can I get this fixed???
Thanks in advance for any tips or support from the forum group…