When I am trying to add a new device to my yeelight account, I am unable to add it. During the process, it fails after reaching 100% stating connection timeout.
The app offered me to connect manually to the light. After failure during first addition (even tried resetting), the yeelight SSID cannot be found. As such I need to reset the device everytime I want to add the device.
After reset, i can find the yeelight SSID. Please see screenshot below.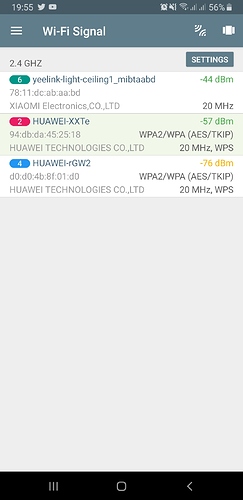 Please help me to add my ceiling light to my yeelight account.
Thanks,
Neelesh