Hi there,
I am having huge issues with my Yeelight LED WHITE bulb. I have managed to pair the bulb successfully in the past and even integrate it with Echo & IFTTT, but often it goes offline and wont work again until i re-add it. As if this wasn't annoying enough, the re-adding procedure is becoming increasingly frustrating. I have followed the correct steps millions of times but with no success:
Reset the bulb (on and off 5 times)
Launch Yeelight APP
Add Device, input my household WiFi password
The Yeelight App then starts it's configurations by switching back to my home WiFi, but then remains stuck on 25% 'iPhone is connecting Wi-Fi' for over 15 minutes and then simply gives me a big red cross as be below screenshot.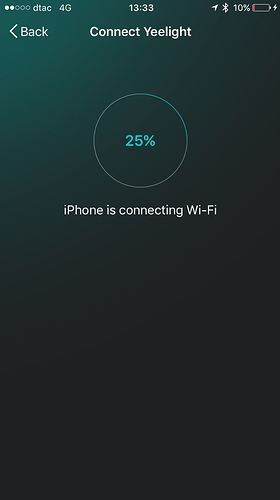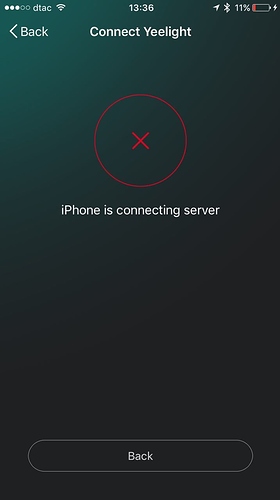 The Yeelight Bulb btw, is is visible on my router and if I Ping ot.io.mi.com everything checks out correctly. My Mi Account is 1648991941.
Looking forward ot hearing a solution to this issue. Many thanks in advanced!
Gio