Hello,
I addet device in Yeelight App, but my device does not appear in app. Wifi Connection works (I checked this with my fritz.box) and Alexa Integration also works. I can manage my Yeelight with Alexa, but in Yeelight App no device is shown. Resetting and start again does not help.
I used Server in Germany.
Moreover I switch color scheme (e.g. warm white) with Alexa my Yeelight turn off. So I must turn on Yeelight and than color scheme is changed. I think its a bug. With remote control I can change color scheme without automatic turn off and manual turn on again.
Are these problems only with Server in Germany and should I changed to Singapore?
Mi ID: 1813842016
Yeelight App no device: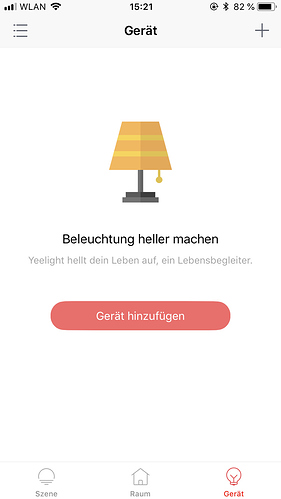 Alexa works: