When I assign Yeelight bulbs to a group in Mi Home, the Aqara motion sensors, buttons and cube all work perfectly. However, when I try and assign an action against just a single bulb, it doesn't do anything when the scene runs and the log shows:
Failed to run
Abnormal error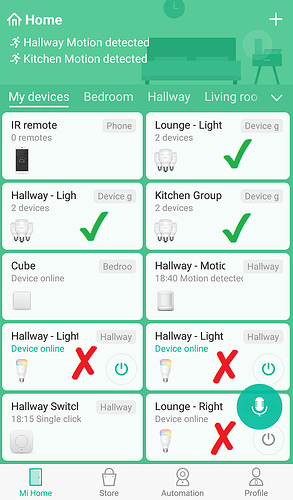 I have both the Yeelight and Mi Home app installed. It seems that if the bulb is set up in one app, the other one automatically shows it in the list.
Any recommendations?