Hello,
Today I've got my Aurora Lightstrip (plus 2 extension).
It's really nice, brighter than the old one but I've noticed a problem:
There's no white form in the app when you enter in the Aurora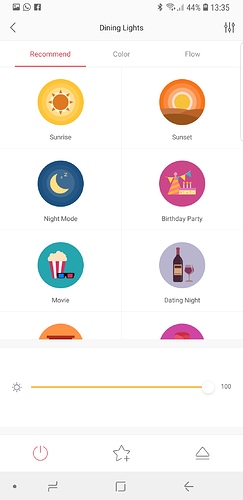 While in the old Lightstrip there is
Also if you go in the Aurora lightship and open your avourites color, it shows you all previous recorded color except the white ones.
Why's that?
Lastly, I did my math wrong back there and I've just discovered that I need one more extension. On indiegogo you're forced to buy 2 extension (for like 40$). Where can I get only one extension?
Thank you for answering.