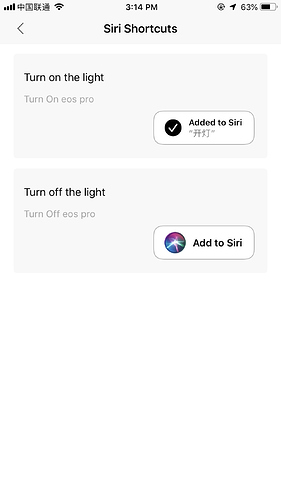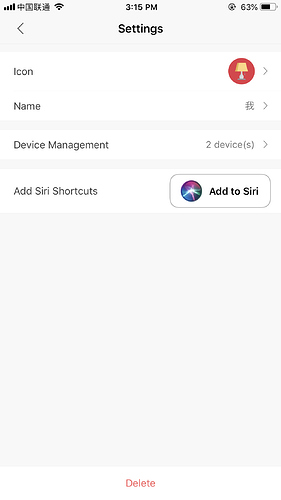 3 actions supported now:
Device ON
Device OFF
Apply Scene
Require: iOS >=12.0
Beta link:https://testflight.apple.com/join/cDKj6n8t
Welcome download and feedback.
Can you please send me an invitation?
Is that app good one? Who checked it? Is there anything for android? I am using mi mix 2s…
Siri Shortcuts is a feature of iOS
Siri Shortcuts feature is included in official release, please Download from AppStore.
BTW, for 3.1.39 beta user, please re-create shortcut through latest version as the data format changed.
Waiting for adding siri shortcut support for yeelight groups and rooms


Did work if server is set to china mainland? I just download but I do not see any yeeligth option on shortcuts
Just make a scene for a group and use Siri
does i need testflight to make it works?
I have set siri shortcut from yeelight app but when i tried siri says i need homekit accessories
thanks
The build in AppStore includes Siri Shortcuts feature.
Can you see the shortcuts in System Settings?
We will consider. And for now Scene is the recommendation, thanks.
it says "This beta isn't accepting any new testers right now."
It's already released. You can go to app store to update.