Hello Team
I just need to confirm one thing about this LED Ceiling Light Yeelight JIAOYUE YLXD05YL 480 LED Ceiling Light model STARRY LAMPSHADE when I received this device for a more then a month ago.
I tested and I installed without any indication from the Mi home app that this device have a BLE gateway inside.
I performed several tests during a long period of time without this device appear on the list of the BLE devices on the Mi Home app …And today when I perform the firmware update, I notice that this feature are now available…
Was this functionality unavailable until now? Or was active now due to a firmware update? Or is this some error on my LED Ceiling Light?
Can you please help me understand this situation?
Please also see the following image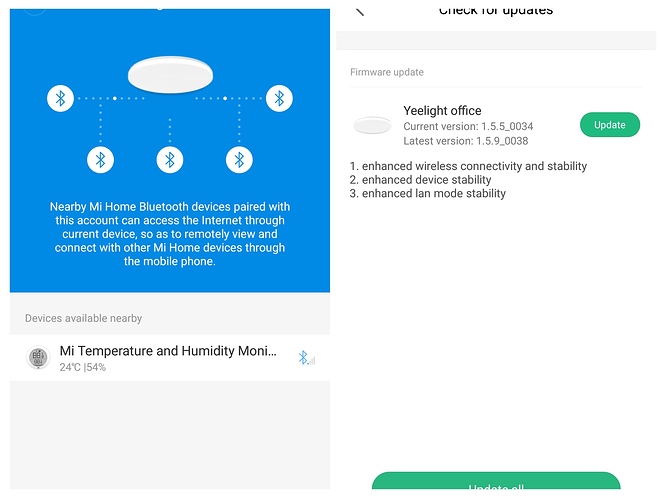 Once again thank you for your support and best regards