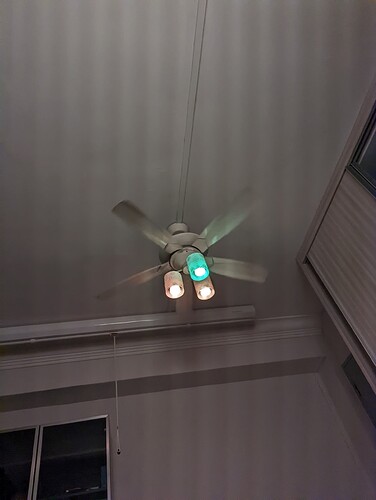 I am using Yeelight LED smart bulb W3(Multicolor). I have also linked my Yeelight account to Google Home to voice control the lights.
Over the last few days, I noticed that one out of 3 of my lightbulbs suddenly had a green tint when the lights were supposed to be warm white / yellow. I had not changed the color of the lights any time recently, only on and off.
Using the Yeelight app to adjust both the group of lights together and that specific bulb also did not work and the more yellow on the White spectrum I went, the greener it got.
I then power-cycled the 3 bulbs to reset them and it got back to normal. I changed the colors on Yeelight app and they seem to be back to normal, changing to the colors I intended.
The moment I reconnected the Yeelight account to Google Home, the same bulb went back to the green tint without any additional commands given.
Any advice on what the issue is and how to resolve it?