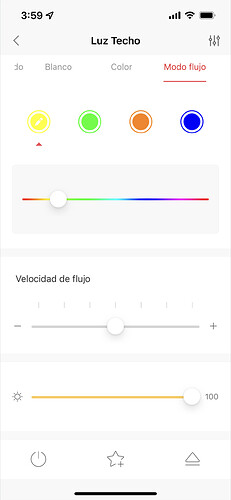 Good afternoon, friends of the Yeelight Forum, you know that I have a problem with the Focus configuration, forgive my ignorance, but it is very frustrating not being able to solve the problem and that is why I turn to you who are experts!
Well, my problem is the following, everything works perfectly with the Yeelight Smart LED BULB 1S COLOR bulb, but my problem is not being able to configure the flow mode with HomeKit or Siri Shortcuts, please, if you have any guide or tutorial, send me, I ask you strongly, since I'm stuck there and I haven't found anything on the internet.
I will be forever grateful for your help.
Greetings!!