Hello, I've bought my first Xiaomi Yeelight Fan Light Chandelier about 2 months ago, I've installed Yeelight app on my android smartphone, created Mi account in Russia region, and connected it with Fan Light without any troubles, I've using this light with app without any troubles till yesterday, when I've installed new Xiaomi Yeelight Fan Light Chandelier in other room and added it to the app, first installed Light goes offline at the same moment and I still cannot connect it. New installed light is working fine.
First installed light is working with the remote control, but I even cannot reset it by swithing light on and off for 2 seconds 5 times, just nothing happens…
And yes, lights are visually different, look at the attachments.
When I've added second light yesterday, as and if I remember right, both of these lights were present in "add device" menu of the app, but later, first light was disapperar…
Can anyone explain what the problem is?
First (not working now with App)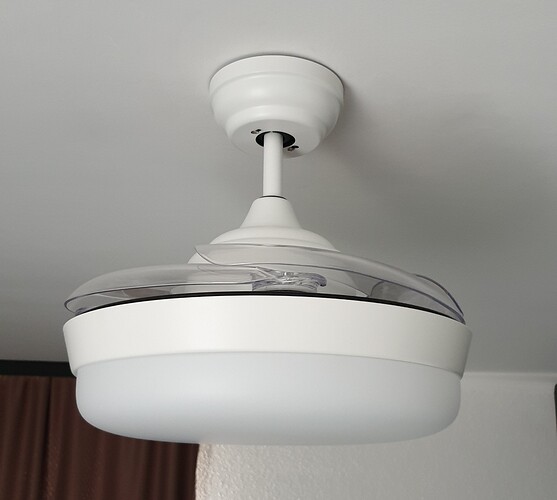 New one, second, working in app now