Hello,
I try multiple times o connect my Led buld (color) to google home (android app), but it's doesn't work. I have an error message who say : No devices were found in your yeelight account.
In my yeelight app, the bulb works great !
Here my information :
Yeelight
MI ID : 638749685
Server : Europe
APP version : 3.3.06
Phone
Pixel 4A
Screenshot :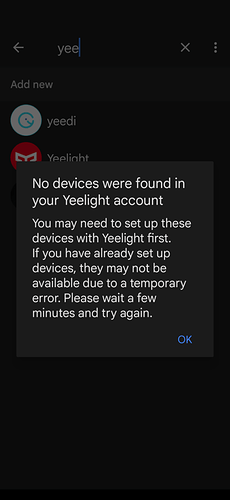 Can you help me ?
Thanks,