Hi all. I'm new to the Mi smart home series.
I'm using the Chinese version of mijia, region is mainland China
My xiaomi ID is 6403149552
Recently i tried to setup AI automation via 智能场景 for Mi Night Light 2 Bluetooth version (小米夜灯2 蓝牙版)
No issue connecting the light to mijia, and the light works properly for light up when there's motion. I can also connect to the light via Bluetooth to setup the brightness etc .
However no matter how many times i reset and connect, Bluetooth mesh gateway by Xiaoai touchscreen music box would never be able to detect and link the night light
Screenshot_20210116-093110_Mi Home|243x500
In mijia the night lights are always in Bluetooth disconnected state
Screenshot_20210116-093055_Mi Home|243x500
From Google i found there are other users having the same setup, able to connect the night light to the same Xiaoai touchscreen music box. In their mijia the lights are normal and does not have a Bluetooth disconnected icon.
Here's what I've tried and troubleshoot
Register only xiaoai music box and the night light to a new account, without the rest of products. >>> NOT working

Prolong the light up period to 60 seconds and do the Bluetooth mesh gateway search when the light is on >>> NOT working

I bought another same product from a different seller to test out whether the first night light is faulty.
This test is amazing as when i first connected the new light to mijia, there were 2 night light been detected and listed. I also noticed that during the product adding, mijia suggested this light as 米家夜灯2 蓝牙版, different from the first light which the suggestion is always 夜灯 (during many times of my test and connect tests)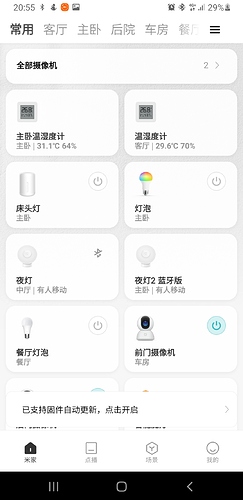 I was happy and immediately setup the 智能场景 trying to do some AI automation.
However it didn't workout.
Even though the 2nd night light didn't have the Bluetooth disconnected icon in mijia, the AI automation didn't work and i cannot even connect it via phone Bluetooth to go into the light setting screen in mijia. Note that during this time my phone could connect to the 1st night light to go-to the light setting in mijia.
I then did a reset for the 2nd light and ever since then, its behavior is same as the 1st light, i.e. both would not connect to the Bluetooth mesh gateway.
Appreciate any advice on how to further troubleshoot and resolve this issue.
Thanks!