Hello all,
I've just received Yeelight YLDP09YL today. At first I connected it with Mi home app. It could find a bulb but it always showed offline and i couldn't control it. I then connected it with Yeelight app but still the same. I turned on and off many times but it still didn't work.
I updated latest version (1.2.0_0063) already. And I tried to change to China mainland server but it still didn't work all of both app.
(I bought 2 bulbs but they have same problem as well
)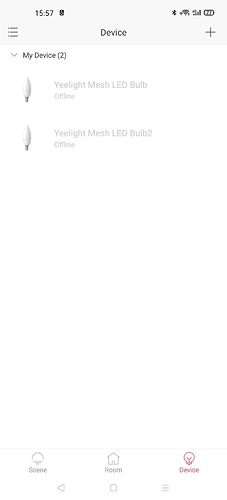 Thanks in advance.