Hello,
I have received my new yeelight 650, I love it but I find it too bright.
When I'm in sun mode, at the very minimum, it is already too bright.
I tried moon mode, at the maximum, it is too low.
I'm trying to get a brightness level between the two, but it seems impossible.
I have tested it with an app (https://play.google.com/store/apps/details?id=com.doggoapps.luxlight),
you can see the results below :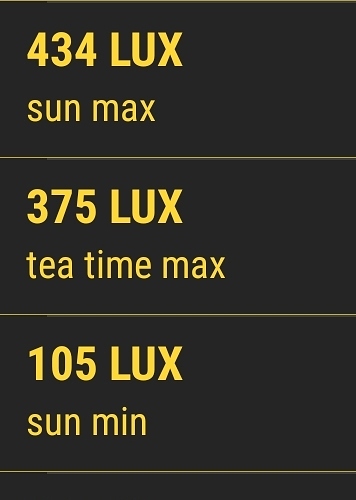 I tried from the remote control, from yeelight app and from xiaomi mi home, the results are always the same.
Is it defective? Is there a way to reach the brightness level between moon and sun?
FYI, with a light bulb v1, I can get almost all the steps between 7 and 108 lux, with the yeelight 650, I have a big gap between 16 and 87 lux.