Hello everyone,
since I had a little free time I made for myself a little Yeelight Tray App for my MacBook to gain quick access over my bulb. The design is kept pretty minimalistic, but I thought I might as well share it here on the forum.
I've tested this one only with a Yeelight RGB Bulb.
The code and the .dmg/.app file are available on GitHub.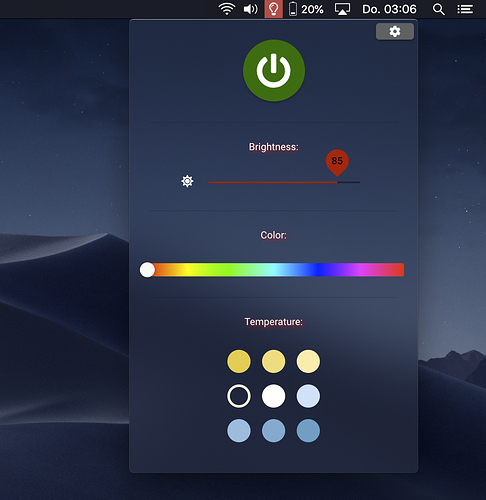 Download: