I'm writing this post because I don't see any post to tell how to do this.
Recently the Mi Home App (Xiaomi App) update bring the "Group Feature" to the Singapor Server. In my case I can't control my lights with this option but if I create a Light Group then automatically the group appears in the IFTTT option. So you can create groups and now one applet can control more than one light.
For example: turn on/off a group of lights, dim the light of a group of lights, etc.
Some screenshoots about my post:
1- The group of lights in the Mi Home app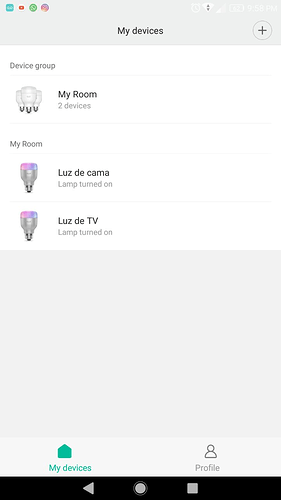 2- The group working in an applet
3- The options
Sorry if anyone already posted this, just trying to help!