Hello,
Today I installed the yeelight and installed the Mi Home app. Everything worked fine. It installed correctly and I can see the light bulb in the Mi Home app. But now I can't do anything with it.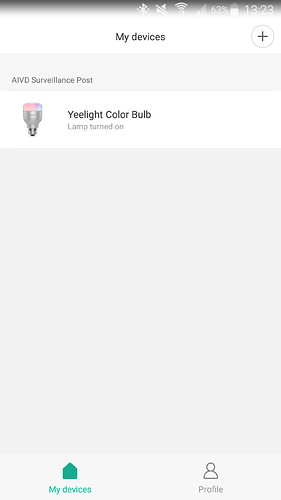 It keeps standing on this screen, and I can't control the yeelight. If i press the connected Yeelight Color Bulb, nothing happens.
Can you please tell me how I can controll the yeelight with this Mi Home app?