Dear Yeelight Staff,
Yesterday I received my new Yeelight ceiling led. I already have one Yeelight bulb and everything works fine but I cannot connect my ceiling light​

The lamp is working and I can find it but everytime when I'm trying to connect it via Bluetooth this happens(please look at the picture). I tried it with both servers but nothing happened.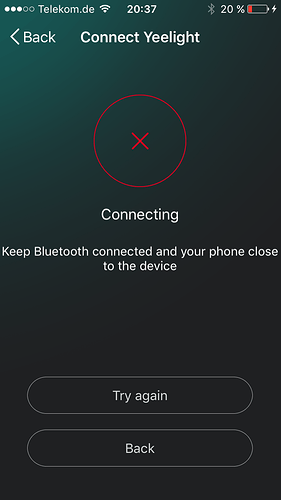 I hope you know a solution for me