Hello,
Recently my Yeelight JIAOYUE 480 ceiling lamp was stop working. It didn't turn on anymore. I just heard some high frequency clicks noise. It's not software issue.
I disassembled and found the root cause. One of LED driver IC chip was burned.

As result the chip did short circuit by the main power line (36v) and the main power supply was in protected mode by overcurrent.
When I disconneced the secondary winding of transformer from the low voltage part, and tested lamp again, the noise was disappeared. I removed the burned chip from the PCB, connected low voltage part.
And tested again, the lamp is turned on. It was controlled over remote or wifi. But only cold LEDs are working, as expected. Because the second LED driver is not work.
Could you contact with technical support and provide more details for replacement part?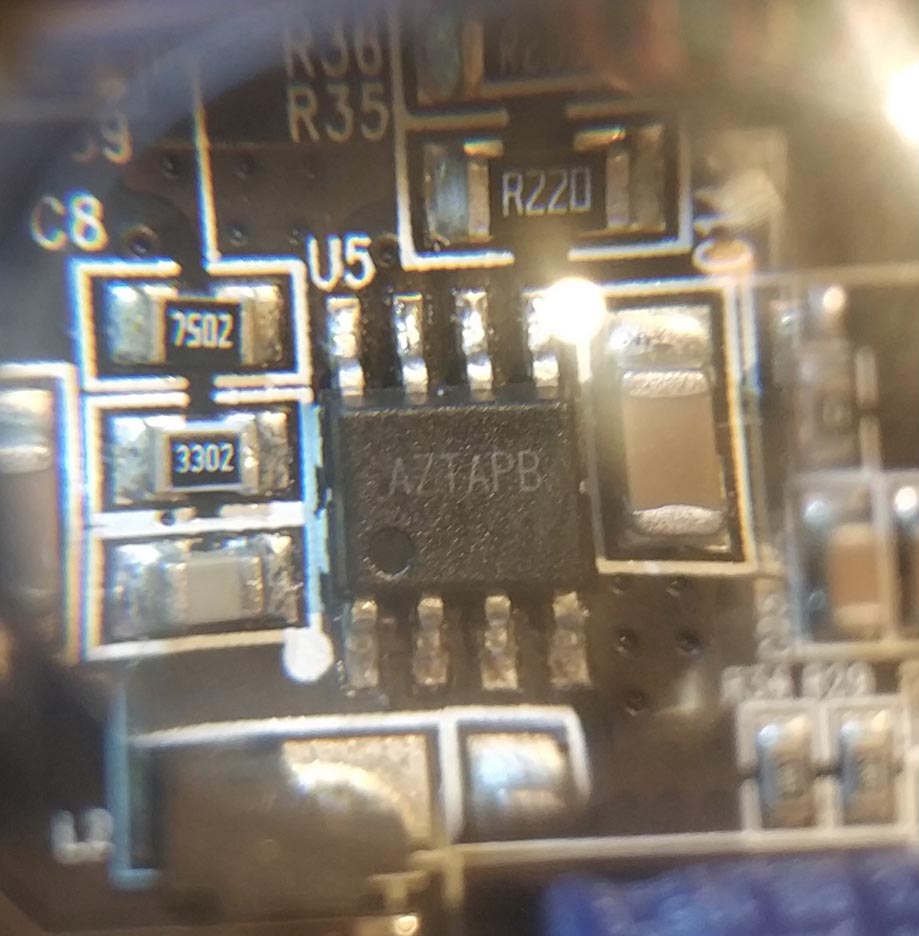 See attached photo of the chip. I suppose it called "AZTAPB" in so-8 package.
But I can't find any replacement for it. Can you provide alternative Part No/Marking for this chip?
Best regards,
Eugeny