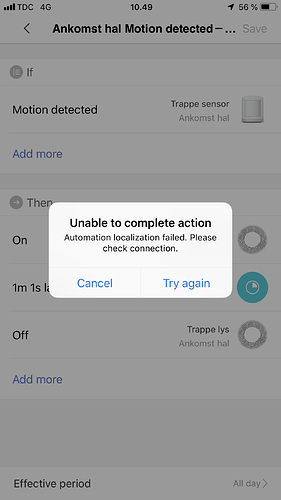 When trying to save any form of automation with my newly bought Yeelight Aurora Lightstrip I get an error message.
Lights works fine and can be controlled with the yeelight app. It can also be controlled from the My Home app and is online.
But when I'm trying to add to any automation it will give a localization error as posted in the screenshot.
The lightstrip and mi home on on German server and bought in Denmark and both is with European power socket.
Resetting and restarting is not fixing it.