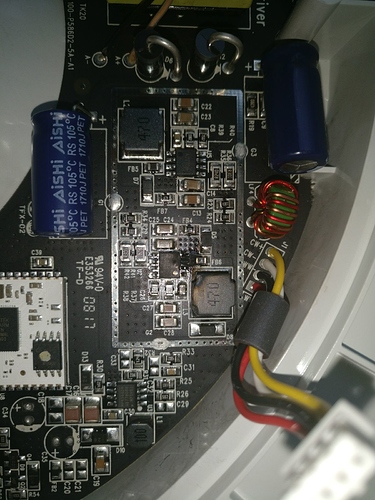 I'm from Latvia. I have bought in gearbest Xiaomi yelight ceiling lamp. After first switch the lamp was broken. Only cool white leds works. The seller offer pay for repair, because the back shipping from Latvia to China is to expensive.
In Latvia is no official service for xiaomi.
I have attached a photo with damages. May be you could adwise -which is the name of broken parts. In which story i can buy it?